Bill has been volunteering as a guide at the Cathedral for more than six years – he comes in several hours a week during term time.
There's always something to find out, and a lot of different opinions.
Bill, now in his nineties, travels for an hour on the bus to volunteer as a cathedral guide, which he has been doing for about six years. He started as a welcomer and then, encouraged by a friend he made at the Cathedral, thought he'd try being a guide. 
Bill has always been interested in old buildings and castles and finds the history of the Cathedral fascinating. 'There's always something to find out and a lot of different opinions. I love telling American visitors that buried here is Bishop Berkeley, who gave his name to Berkeley University in California. They had no idea and they're thrilled to bits! I show them his monument and the inscription on the floor under which he's buried, worn away now, but you can still see it says he had "Every virtue under Heaven".' 
He loves the community of the Cathedral and the friendship with other guides. He even does stitching – creating images of English cathedrals to designs drawn by the Cathedral's Head of Embroidery.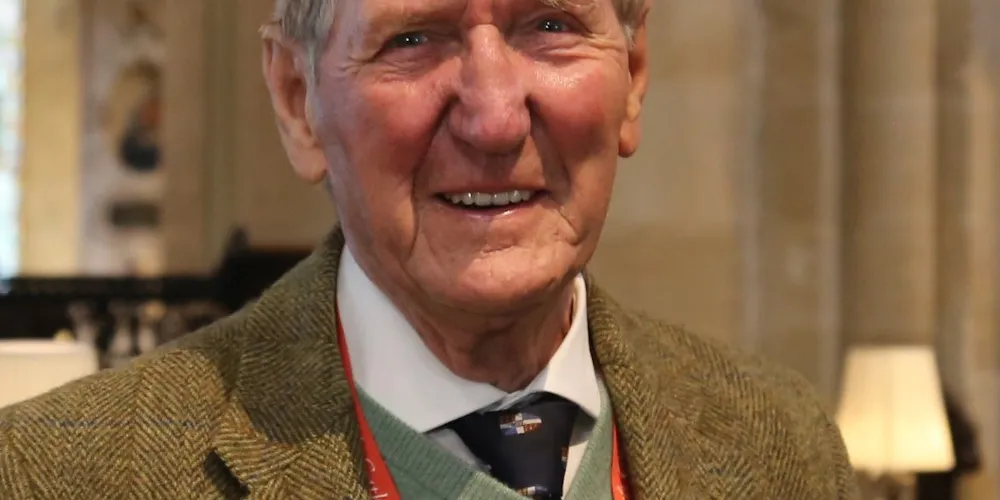 Becoming a guide at Christ Church
Supervision: Volunteer and Visitor Coordinator (VVC), Head Guide
Time commitment: individual sign-up; on a rota basis
Purpose and function: To greet all visitors so that they feel welcomed and ready to explore. To inform and assist.
Role profile:
Enthusiastic about the Cathedral and its mission
Excellent communication and customer service skills
A positive, friendly, helpful and flexible attitude
A willingness to learn in order to attain an excellent grasp of the history, architecture, life, and purpose of the Cathedral
Able to operate as part of a team and to follow instructions
Able to use initiative and judgement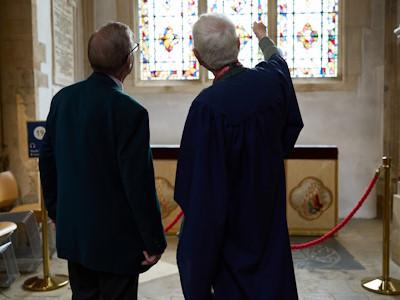 Duties:
Offering a warm and friendly welcome at the entrance to the Cathedral
Being visible and available for questions or assistance
Engaging in conversation with visitors if it feels appropriate
Assisting visitors with the multimedia guides if required
Informing interested visitors about tours, talks, events, and services
Offering the 'prayers on the hour' in the absence of a chaplain
Collaborating with fellow volunteers and members of staff
Supervising the property to help make sure everyone is safe and the site secure
Leading organised guided tours (Cathedral tour guides)
General volunteer requirements:
Read and follow the Christ Church Cathedral Volunteer Safeguarding Guide
Complete Church of England Safeguarding Training – Basic Awareness, and Foundation modules
Read and sign the Volunteer Agreement
Complete induction training which will include Health & Safety, Fire, Security, as appropriate for the role
Depending on additional advice received from the UK government or Church of England, you may be required to attend additional training sessions
Attend Volunteer Days and training sessions as appropriate for the role

Volunteer benefits
Become part of a friendly, supportive and welcoming community of volunteers
Invitations to monthly coffee mornings with quizzes and talks; annual Garden Party and Epiphany Party (including a guest); visits to places of interest
Priority booking to services such as Nine Lessons & Carols
Free entry to the Christ Church site at any time (when open) with family or friends
10% discount in the Christ Church shop.