Christ Church is committed to widening access, and we regularly work with schools and colleges to raise aspirations, demystify life at Oxford, and encourage applications from pupils with academic ability and potential from all backgrounds. 
If you'd like to know more about how you or your school could visit Christ Church or take part in one of our programmes, see our information for pupils, parents and teachers.
Read on to discover what we're doing to break down barriers to studying here. 
We are keen to develop initiatives aimed at supporting students from Black, Asian, and Minority Ethnic groups with their Oxford applications. Our Discover Computer Science programme for Black and Mixed Black women who are enthusiastic about Maths and Computer Science aims to support pupils in exploring topics outside of the school curriculum, hoping to inspire them to continue their engagement with Computer Science and to consider studying it at university.

Through our Access Hub we collaborate with charities, student groups, and other organisations supporting students from minority ethnic backgrounds. These have included Target Oxbridge, Thinking Black, the Oxford and Cambridge Sikh societies, and Onyx Magazine.

While Oxford and Christ Church have overall made more offers to women than to men in some of the most recent admissions rounds, in some courses women remain under-represented. Christ Church holds an annual 'Women in PPE' day to encourage and support applications to Oxford from women for Politics, Philosophy and Economics, a course that has a longstanding gender imbalance. Please contact access@chch.ox.ac.uk if you'd like to express an interest in our Women in PPE event.

Geographical diversity and the North East of England

We always look forward to meeting with teachers and pupils in the North East of England, where we work together with our colleagues from St Anne's and Trinity College. Our Access & Schools Liaison Officer visits the region regularly, and schools can book sessions by contacting us at access@chch.ox.ac.uk. We're also really excited to be offering our annual sustained contact programme in the North East, Aim for Oxford.

We're committed to encouraging and supporting promising applicants from across the whole of the UK. We know it can cost a lot to attend our Open Days if you come from further away, so we help cover those travel costs for students in financial need.

Sustained contact programmes

Our access and outreach activity focuses on sustained contact programmes, which we offer in all our link regions.  As well as launching the Aim for Oxford programme in the North East, we also run our Christ Church Horizons programme. Horizons is offered to pupils in Years 10, 12 and 13 from state schools and colleges in our London link area, Barnet. 

We also take part in the University's sustained contact access programme, UNIQ, offering both online support to students, as well as in-person residentials in Oxford. We hope to welcome students attending UNIQ at Christ Church in the summer.

We regularly collaborate with The Brilliant Club, welcoming pupils on the Scholars Programme to Christ Church. Together with St Anne's College and with Trinity College we also work with the Brilliant Club on a sustained contact programme for Key Stage 3 and 4 pupils from the North East.

Local community engagement

Christ Church plays a lead role in supporting IntoUniversity Oxford South East, a centre tackling educational deprivation in our local community. Based in Blackbird Leys, it is funded by a Christ Church alumnus, with matched funding from the University and help from the Queen's Trust. 

IntoUniversity works with local schools and young people to dramatically increase their excitement about learning, their motivation to study and their levels of achievement. Many Christ Church students volunteer to offer targeted support, tutoring, or mentoring, and we're delighted to host IntoUniversity events and 'graduation days' in College.

Christ Church has an 'Access Hub' through which we offer financial support to some other partner organisations. Our Hub partners also make use of our rooms to host events, and benefit from presentations and workshops run by our Access and Outreach staff. Our Access Hub partners have recently included:

Debate Mate – an educational organisation that teaches debating in schools situated in areas with high levels of child poverty, as a means of boosting academic attainment and promoting upward social mobility;
FirstGen (Oxford First Generation Students), which supports students who are the first in their family to go to university;
the Sikh Society – a student society at the University of Oxford, whose Access Conference has been supported and hosted by Christ Church;
the Oxford Northerners Society – a student society whose aim is to bring together Northern students at the University;
Onyx Magazine, which seeks to celebrate and platform the voices of talented Black poets, artists and writers, and to increase the visibility of Black students both within higher education and in the publishing industry. 
Teachers and pupils
If you're a teacher looking to take your school to Christ Church or a pupil interested in one of our programmes, please get in touch.
If you're a pupil wondering whether Christ Church is for you, why not attend one of our Open Days?
More information about what it's like to study here can also be found on our site.
Meet our Access and Admissions team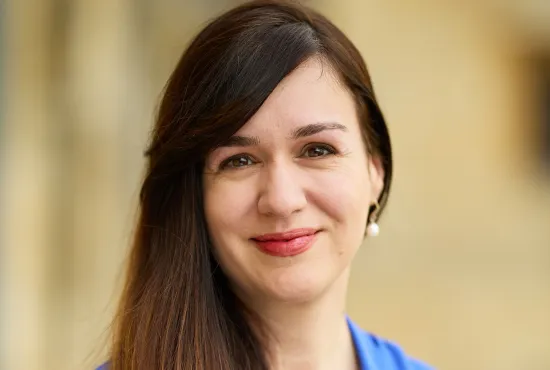 Dr Ana Hastoy, Admissions and Access Manager
The Admissions and Access Manager identifies and establishes appropriate outreach activities to attract the widest possible field of student applications. They hold oversight of the Admissions procedures to ensure compliance with College, University and wider standards and legal requirements.
You can contact Ana at ana.hastoy@chch.ox.ac.uk.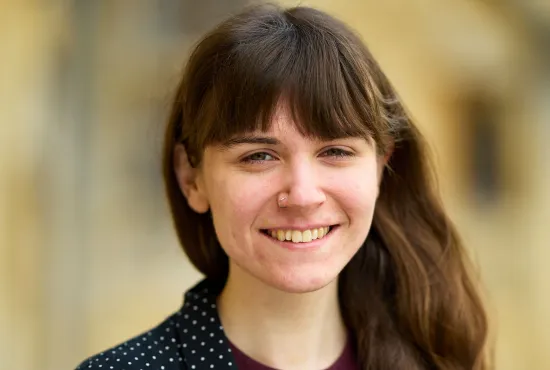 Alison Porter, Admissions Officer
The Admissions Officer administers postgraduate admissions including graduate scholarships, and the undergraduate admissions process: from UCAS application all the way through to freshers' week, including application, interview organisation, offer holder information and confirmation of results. They also administer the College Open Days.
You can contact Alison at admissions@chch.ox.ac.uk.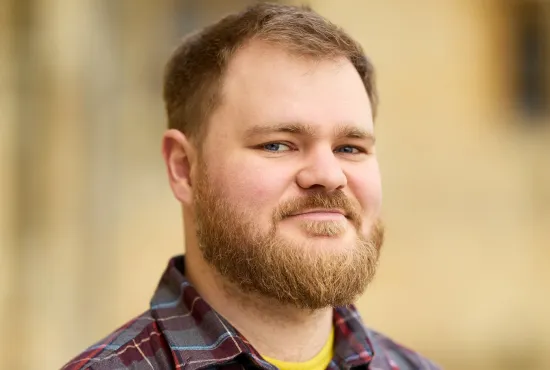 Dr Joel Butler, Access & Schools Liaison Officer
The Access & Schools Liaison Officer manages the development and delivery of access and recruitment events (including through college collaborations). They coordinate our team of Student Ambassadors and our Access Tutors, all of whom contribute to our access and outreach initiatives. 
You can contact Joel at access@chch.ox.ac.uk.