Mike has been a cathedral guide for seven years, doing a weekly two-hour volunteer shift.
'It's a very friendly place, you make friends and have something in common; you're part of a team and there's a real sense of community.'
Retired educational publisher Mike has been a Cathedral guide for seven years.  'I'm not particularly Christian, but the Cathedral drew me, I don't know why. It's a spiritual place. It tells the Christian story through art and architecture in a way I find really wonderful.'
The role of guide is an important one. 'It's about answering questions and welcoming, but I also take groups around which is a good opportunity to relate to people.' 
'It's a very friendly place, you make friends and have something in common; you're part of a team and there's a real sense of community. It has enriched my life though it's only a small part of it – I do a weekly two-hour shift.  But every time you go in through Tom Gate with the Tower above you, history is all around you and you go into the wonderful Norman architecture and see the stained glass windows – it's a very special place.'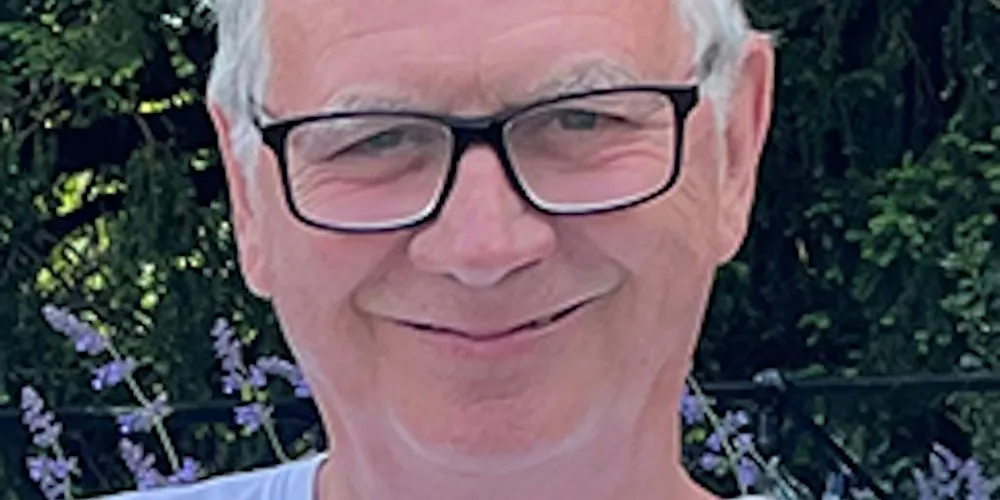 Becoming a guide at Christ Church
Supervision: Volunteer and Visitor Coordinator (VVC), Head Guide
Time commitment: individual sign-up; on a rota basis
Purpose and function: To greet all visitors so that they feel welcomed and ready to explore. To inform and assist.
Role profile:
Enthusiastic about the Cathedral and its mission
Excellent communication and customer service skills
A positive, friendly, helpful and flexible attitude
A willingness to learn in order to attain an excellent grasp of the history, architecture, life, and purpose of the Cathedral
Able to operate as part of a team and to follow instructions
Able to use initiative and judgement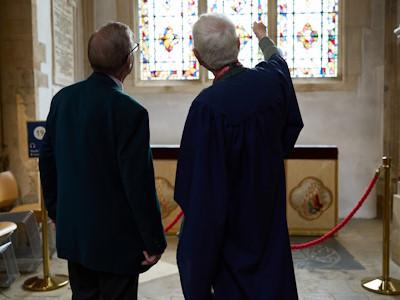 Duties:
Offering a warm and friendly welcome at the entrance to the Cathedral
Being visible and available for questions or assistance
Engaging in conversation with visitors if it feels appropriate
Assisting visitors with the multimedia guides if required
Informing interested visitors about tours, talks, events, and services
Offering the 'prayers on the hour' in the absence of a Chaplain
Collaborating with fellow volunteers and members of staff
Supervising the property to help make sure everyone is safe and the site secure
Leading organised guided tours (Cathedral Tour Guides)
General volunteer requirements:
Read and follow the Christ Church Cathedral Volunteer Safeguarding Guide
Complete Church of England Safeguarding Training – Basic Awareness, and Foundation modules
Read and sign the Volunteer Agreement
Complete induction training which will include Health & Safety, Fire, Security, as appropriate for the role
Depending on additional advice received from the UK government or Church of England, you may be required to attend additional training sessions
Attend Volunteer Days and training sessions as appropriate for the role

Volunteer benefits
Become part of a friendly, supportive and welcoming community of volunteers
Invitations to monthly coffee mornings with quizzes and talks; annual Garden Party and Epiphany Party (including a guest); visits to places of interest
Priority booking to services such as Nine Lessons & Carols
Free entry to the Christ Church site at any time (when open) with family or friends
10% discount in the Christ Church shop.