Sally has been volunteering as a steward since 2019. She works in the Cathedral on Sunday mornings at the Eucharist.
I'd say to anyone thinking about volunteering, it's fun, give it a go.
Sally – volunteer steward
Sally began volunteering as a steward in 2019 and really enjoys it. She helps out most Sunday mornings at the Eucharist. 
'I just love being in the Cathedral, I love the service and the music, and I really enjoy meeting and welcoming people, and helping with the drinks afterwards. I'm getting to know members of the congregation, which is lovely.  
'I sign up to volunteer a month ahead but can make changes if I have to, so it works very well. I'd say to anyone thinking about volunteering, it's fun, give it a go. You meet people and have a chat, it's very friendly. You won't lose anything by trying!'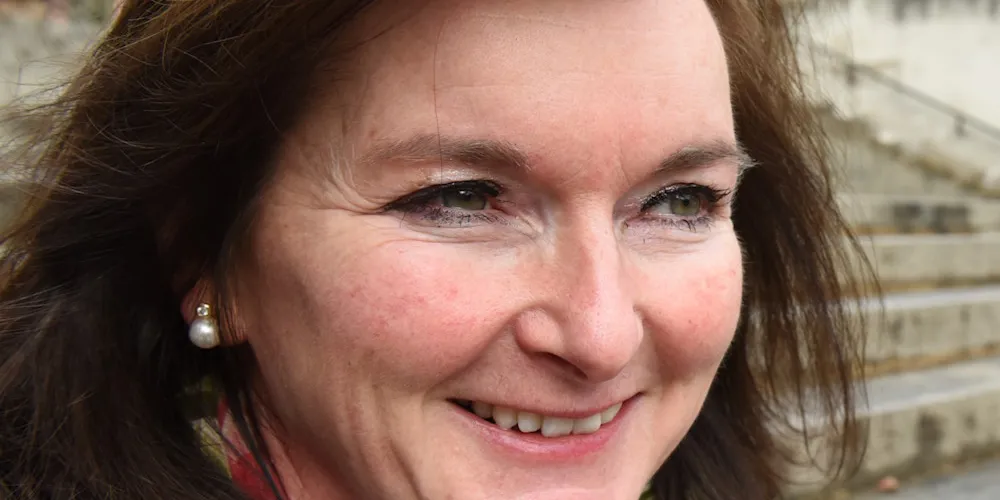 Becoming a steward at Christ Church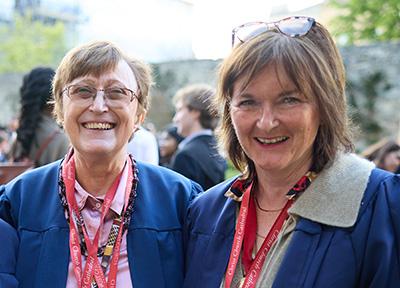 Supervision: Volunteer and Visitor Coordinator (VVC), Head Steward
Time commitment: Sign up according to your availability.
Purpose and function: Stewards are the front face of the Cathedral to worshippers and event-attendees, able to ensure that all are greeted in a friendly and welcoming manner and have a safe, pleasant experience when attending a service or an event at the Cathedral from welcome through to departure.
Role profile:
Enthusiastic about the Cathedral and its mission
Excellent communication and customer service skills
A positive, friendly, helpful attitude
Willing to undertake training
Able to operate alone or as part of a team
Able to take and follow instructions
Able to use initiative and judgement
Security-conscious, always alert to your surroundings
Duties:
Welcoming worshippers, scanning or checking tickets, showing guests to their seats, serving refreshments
Assisting with the administration of Communion queues ensuring an orderly flow of communicants
Assisting with the collection of offertory monies
At large services undertaking tasks delegated by the Head Steward or senior event staff member (e.g. the Head Verger, or the Operations Manager)
In the event of an emergency, assisting with an evacuation of the Cathedral under the direction of the Duty Verger
Liaising with other key volunteers and staff helping at services or events
Referring a problem or seeking support from the Verger or event leader, particularly if a dispute or inappropriate behaviour should occur by a visitor, or any form of danger to individuals or to the building becomes apparent
Being vigilant of security risks at all times, including unattended items, fire, protest, and the safety of your own possessions etc.
General volunteer requirements:
Read and follow the Christ Church Cathedral Volunteer Safeguarding Guide
Complete Church of England Safeguarding Training – Basic Awareness, and Foundation modules
Read and sign the Volunteer Agreement
Complete induction training which will include Health & Safety, Fire, Security, as appropriate for the role
Depending on additional advice received from the UK government or Church of England, you may be required to attend additional training sessions
Attend Volunteer Days and training sessions as appropriate for the role

Volunteer benefits
Become part of a friendly, supportive and welcoming community of volunteers
Invitations to monthly coffee mornings with quizzes and talks; annual Garden Party and Epiphany Party (including a guest); visits to places of interest
Priority booking to services such as Nine Lessons & Carols
Free entry to the Christ Church site at any time (when open) with family or friends
10% discount in the Christ Church shop.