Simon has been singing in church choirs since he was six and with the Cathedral Singers for the last 20 years.
It's wonderful to be part of such a long and important choral tradition. You really become part of the rhythm of the building and it's a great privilege.
The Cathedral Singers main role is to sing daily services in the Cathedral in half-term and the university vacations, except for the month of August, complementing this with Summer and Christmas concerts, occasional visits to other cathedrals, recordings, and foreign tours such as that to twinned city Bonn in Summer 2022.
The Cathedral Singers have a total membership of around 60, with about 25 taking part at any one service. Simon sings about half the services, usually at weekends, as during the week he's in London where he runs his own executive search company. He loves the opportunity to sing beautiful and challenging music in such a wonderful building. 'Music raises the consciousness of the congregation: the words, music and movement of the service as a whole all help people to experience holiness. It's wonderful to be part of such a long and important choral tradition. You really become part of the rhythm of the building and it's a great privilege.'
Simon is also often one of the serving team, as well as being a church warden in his village.
Find out about joining the Cathedral Singers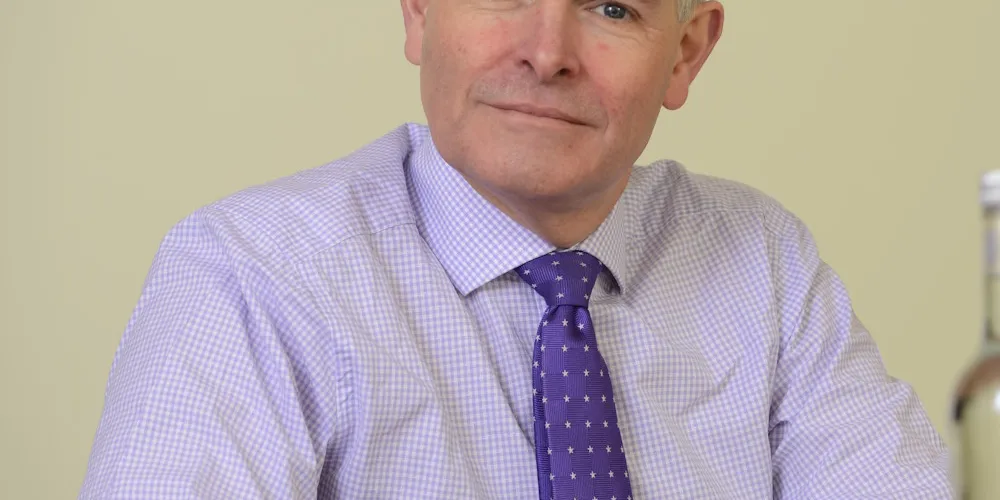 Becoming a singer at Christ Church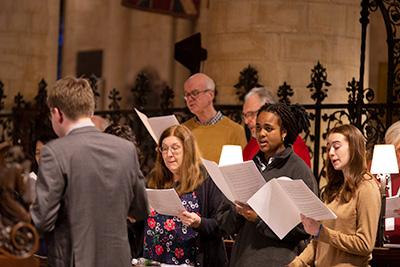 Supervision: Director of Cathedral Singers of Christ Church    
With relation to Cathedral administration: Volunteer and Visitor Coordinator
Time commitment: Rehearsals and services, typically 5pm rehearsal for 6pm service on days when the choir is in session. Commitment within this is flexible.
Purpose and function: To deputise for the main Cathedral Choir during school holidays and other absences. The Choir forms part of the Cathedral Music Department, with its own professional staff of Director and Organist. While the majority of its work is to sing for services in the Cathedral, the choir also undertakes concerts, tours, and other activities.
Role profile and duties:
Experience of choral singing, with good sight-reading
Conscientiously to prepare music ahead of committed services
Enthusiasm for the life and work of the Cathedral
Willingness to undertake training where relevant, and awareness of responsibilities towards others in the Cathedral setting
Attendance at a certain number of rehearsals and services per session
New experienced recruits of any age, including students, with good sight-reading skills are always welcome.
General volunteer requirements:
Read and follow the Christ Church Cathedral Volunteer Safeguarding Guide
Complete Church of England Safeguarding Training – Basic Awareness, and Foundation modules
Read and sign the Volunteer Agreement
Complete induction training which will include Health & Safety, Fire, Security, as appropriate for the role
Depending on additional advice received from the UK government or Church of England, you may be required to attend additional training sessions
Attend Volunteer Days and training sessions as appropriate for the role

Volunteer benefits
Become part of a friendly, supportive and welcoming community of volunteers
Invitations to monthly coffee mornings with quizzes and talks; annual Garden Party and Epiphany Party (including a guest); visits to places of interest
Priority booking to services such as Nine Lessons & Carols
Free entry to the Christ Church site at any time (when open) with family or friends
10% discount in the Christ Church shop.