The embroiderers group produces new (and repairs old) vestments, altar-cloths, hangings, and kneelers. Suellen set up the group in the mid-1980s.
When we repair work we think of the people who did it originally and admire their skill
Suellen, volunteer embroiderer
The embroidery group, which meets every Wednesday from 10am to 3pm, was started by former occupational therapist Suellen in 1984. Suellen, who has a certificate in ecclesiastical embroidery and City & Guilds certificates in both teaching and creating embroidery, has run the group ever since, training recruits and creating all the amazing designs. 
'Embroidery spans a whole range of techniques, from canvas work to gold work, Japanese embroidery, silk embroidery, appliqué, and a 15th-century technique called or nué where silk thread is sewn over gold thread so that the colour changes as you look at it.' 
The stitching is a slow and exquisite process: they use the old ways, not commercial techniques and speeds. 'When we repair work we think of the people who did it originally and admire their skill', says Suellen. The group produces new vestments, altar-cloths, hangings, kneelers etc, as well as repairing old ones, not only for the Cathedral and other churches in the diocese but also in response to commissions from all over the world. 
The work produced is stunning and the embroiderers are thoroughly absorbed and dedicated but also having fun. 'It's a chance to get out of the house and do something for myself. And of course chat, it's so easy to chat while you're stitching. I look forward to coming', says one of the group.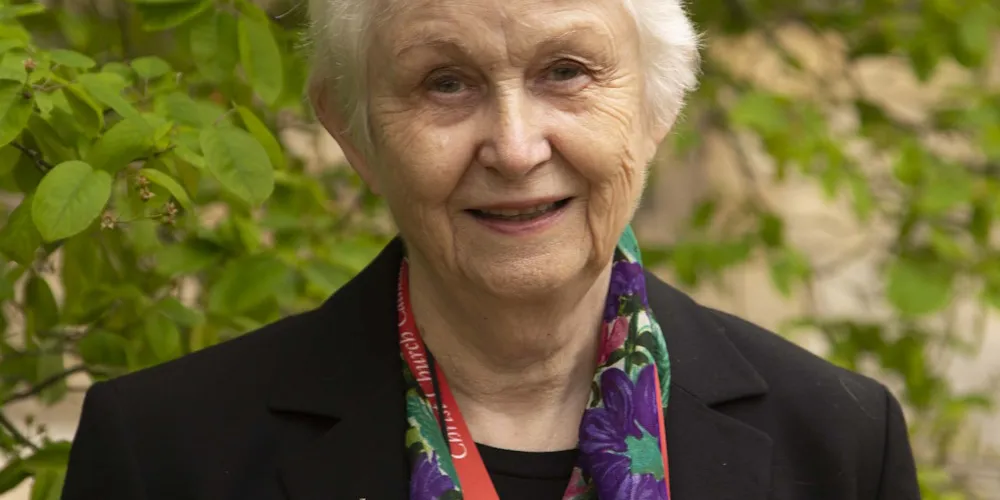 Becoming an embroiderer at Christ Church
Supervision: Volunteer and Visitor Coordinator (VVC), Head Embroiderer
Time commitment: The Embroiderers meet once a week on a Wednesday. Occasionally some projects may be worked on at home
Purpose and function: The care and maintenance of textiles used in the Cathedral. To be a centre of excellence, promoting high standards of design and workmanship. To provide advice and help to the Diocese.
Role profile and duties:
To understand the history of the Cathedral and its liturgy
To have some knowledge of basic stitchery, and be willing to learn more advanced techniques
To be able to work in a team in a positive, friendly way
To take direction from the head of the group
To be able to assess personal work and accept the need to improve
Although most of the embroiderers are highly trained and experienced, new recruits both with and without experience are welcome to join, and we will teach them.
General volunteer requirements:
Read and follow the Christ Church Cathedral Volunteer Safeguarding Guide
Complete Church of England Safeguarding Training – Basic Awareness, and Foundation modules
Read and sign the Volunteer Agreement
Complete induction training which will include Health & Safety, Fire, Security, as appropriate for the role
Depending on additional advice received from the UK government or Church of England, you may be required to attend additional training sessions
Attend Volunteer Days and training sessions as appropriate for the role

Volunteer benefits
Become part of a friendly, supportive and welcoming community of volunteers
Invitations to monthly coffee mornings with quizzes and talks; annual Garden Party and Epiphany Party (including a guest); visits to places of interest
Priority booking to services such as Nine Lessons & Carols
Free entry to the Christ Church site at any time (when open) with family or friends
10% discount in the Christ Church shop.