Frideswide Voices is the girls' choir of Christ Church Cathedral, singing each week in the Cathedral alongside adult singers, the Lay and Academical Clerks.
Established in 2014 under the auspices of The Frideswide Foundation, a charitable trust, the choir was founded to promote opportunities for girls, aged between 7 and 14, to sing within the liturgy in Oxford college chapels.
Since 2019, the choir has been part of the choral foundation at Christ Church.
The choristers, from schools right across Oxfordshire, come to the Cathedral at least twice a week to rehearse, study and sing services in the Cathedral and are provided with a rich, intensive musical education from a team of tutors.
Find out more about joining the Frideswide Voices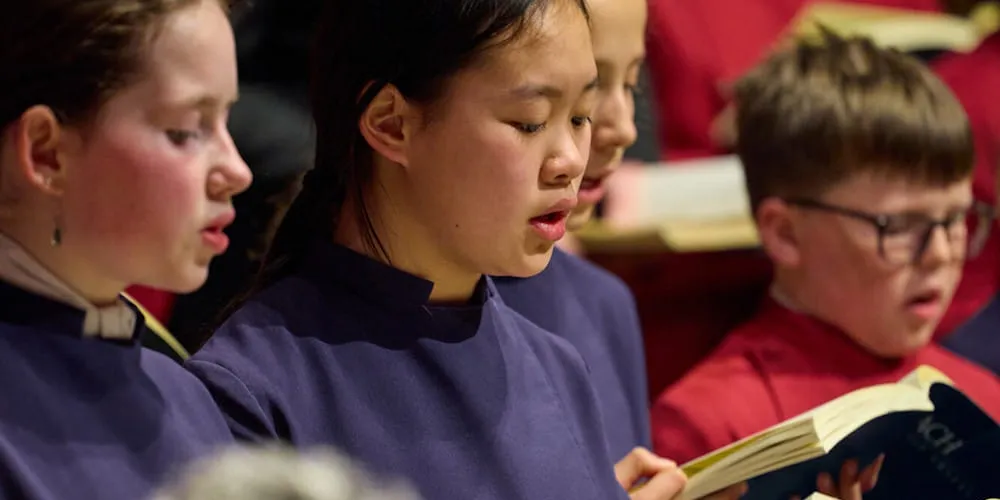 Services with the choir
The Frideswide Voices choir is in residence at the Cathedral for three weekends across the academic year and joins the boy choristers for a variety of major Cathedral services. 
The choristers sing Evensong each Wednesday at 6pm in term time with the adult Lay and Academical Clerks and for various other services throughout the year.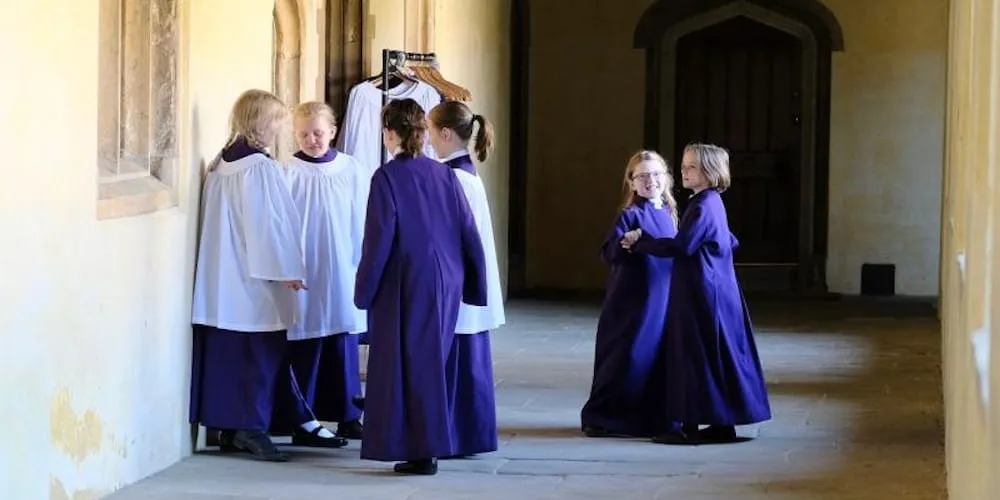 Choir director
The Frideswide Voices are directed by Helen Smee, who conducts their weekly rehearsals and services and leads a team of specialist tutors who deliver weekly theory, singing and musicianship training to the choristers.
Meet the Frideswide Voices tutor team