Getting children interested in, and curious about, the fascinating concept of "our place in space"
Professor Stephen Smartt, the Wetton Professor of Astrophysics based at Christ Church, has collaborated with the renowned author and illustrator Oliver Jeffers to create a set of resources to enhance primary school astronomy and astrophysics learning.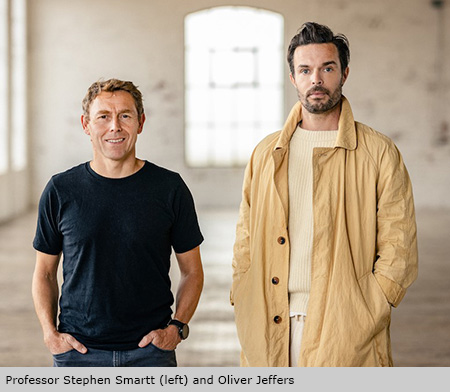 The free resources, created in Jeffers' unique illustrative style, are free to access and are mapped to the existing Key Stage 2 and Key Stage 4 curricula.
They include videos, lesson plans and discussion points, as well as a Minecraft world, recently released on the Minecraft Marketplace as a free download, which allows gamers to journey through the solar system and explore historical planetary events.
Professor Smartt acted as science advisor for the project. He said: "Oliver and I wanted to find a way to get children interested in, and curious about, the fascinating concept of "our place in space".
"With the solar system installation, we were able to pique their interest however we also wanted to be able to continue to support them on their learning journey.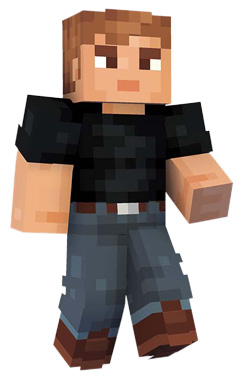 "The resources that we put together allow for particularly timely interventions: at Key Stage 2 in the hope of sparking an interest in astrophysics and science in general and at Key Stage 4 to support learning up to GCSE and hopefully encourage further STEM study."
He added: "It can be difficult to visualise and appreciate the scale of the Universe. Our own solar system is only a tiny part of our Galaxy, yet its dimensions are colossal.
"As always, we wanted to make this a fun and interactive experience and develop scientific understanding and creative thinking. Communicating the enormity of space and our place within it is very important and thinking imaginatively, informed by science, is how humanity will solve big problems."
Our Place in Space was originally conceived through a research and development project and presented as part of UNBOXED: Creativity in the UK, co-commissioned by Belfast City Council. UNBOXED was designed to celebrate creativity and innovation, with funding from the Northern Ireland Executive, UK Government, Scottish Government and Welsh Government.