Two Christ Church Philosophy undergraduates receive awards
Christ Church Philosophy students Lucas Janz and Cyrus Lecciso have each been awarded prizes for their impressive work. 
Lucas ends his time as an undergraduate with two prizes. The Faculty of Philosophy awarded him the Elizabeth Anscombe Prize for having written the best undergraduate thesis at Finals. 
Exceptional work, displaying originality, and outstanding analytical and argumentative skills.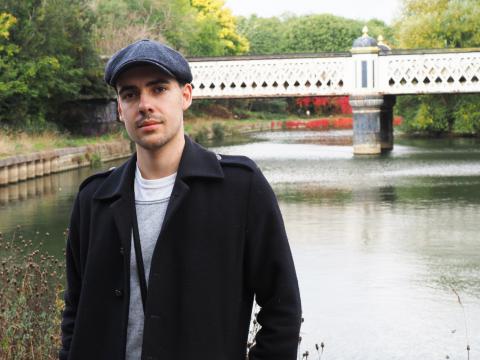 Lucas' thesis, an exploration of Heidegger's claims about the 'concealment' of being in his 1927 magnum opus Being and Time, received the remarkable score of 84 – one of the very highest for a thesis in recent years. The essay was described by the assessors as 'exceptional work, displaying originality, outstanding analytical and argumentative skills, excellent command of a wide range of facts and arguments relevant to the question, excellent organisation and presentation, [and] lucid and precise expression'. 
Lucas was delighted to receive the prize: 'I feel immensely honoured by this award, but would like to emphasize that writing this piece would not have been possible without both the support of my supervisor Mark Wrathall which went beyond anything formally expected of him, and the insightful conversations on Heidegger's work I was fortunate to have with the members of the Heidegger reading group at Oxford, and especially Jonathan Krude.'
Lucas also received the Gibbs Prize from the Final Honour School of Psychology, Philosophy and Linguistics for having secured the best performance of any student in Philosophy papers this year. That is to say that Lucas not only wrote the best final-year thesis, but also achieved the best overall mark in his examinations!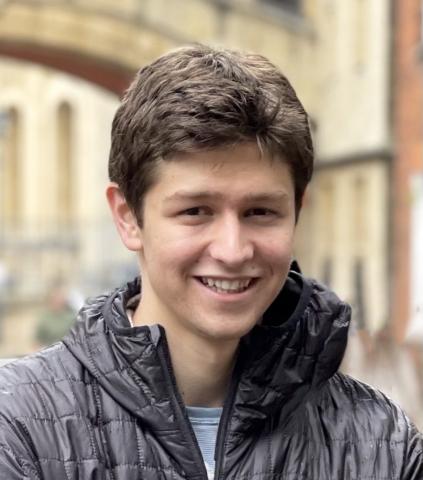 Cyrus, who also approaches the end of his undergraduate degree, was awarded the Duns Scotus Medieval Philosophy Prize from the Faculty of Philosophy in recognition of his excellent performance in one of this year's Medieval Philosophy papers. In the paper, Cyrus had written about the arguments of the 13th-century philosopher and theologian Thomas Aquinas. 
Upon receipt of the award Cyrus said: 'I'm honoured to receive the prize and thankful to my tutor for the Aquinas paper, Professor Cecilia Trifogli, who made Aquinas understandable and enjoyable.'
We'd like to congratulate Lucas and Cyrus for their incredible achievements, and we wish them all the very best for the future.