Dr Leah Broad at the BBC Proms
The BBC Proms are in full swing, and one guest speaker this year was Christ Church Junior Research Fellow Dr Leah Broad.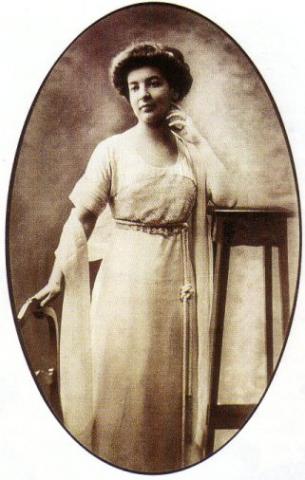 Prom 40 took place last Monday and gave the audience a chance to hear Brahms' monumental and demanding Piano Concerto No. 2, played by the award-winning German pianist Martin Helmchen in a virtuosic Proms solo debut. In the interval that followed, Dr Broad provided expert commentary on the work and life of Dora Pejačević ahead of a performance of the Croatian violinist and composer's Symphony in F Sharp Minor. 
You can hear Dr Broad's fascinating discussion with Radio 3's Petroc Trelawny via the BBC website. Their discussion begins one hour into the recording and explores Pejačević's background, her musical and intellectual influences, and her pioneering role as 'the first Croatian composer to tackle the concerto'.  
the most extraordinary, formidable mind
Speaking about Pejačević's artistic brilliance, Dr Broad stressed the importance of showcasing the overlooked composer's work, adding: 'From everything I've read about her, that I've come across, she seems to be the most extraordinary, formidable mind [who is] really worth exploring.'